Evidence collected from the scene indicated that the men had not been there in the past 48 hours, but the new discovery has scaled the search back to the area of the prison in Dannemora.  Law enforcement had previously been focusing on areas as far as 300 miles away in a search that has gone on for 17 days.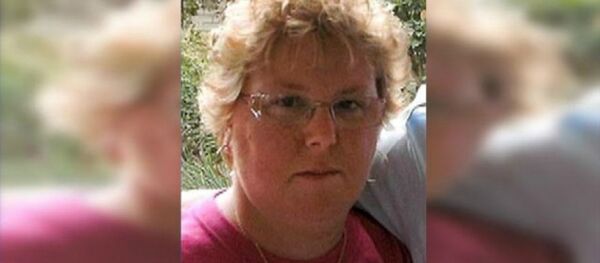 A Mountain View restaurant owner stated that one of his customers was interviewed by police for two hours on Saturday after he reportedly went to his cabin and spotted a man running away from it.  The customer did not get a good look at the person, but once inside his property he discovered a water jug and open jar of peanut butter.
Police had previously been focusing on an area near the border of New York and Pennsylvania after receiving a tip that two men matching the escapees' descriptions were spotted by a railroad line near the town of Friendship, NY.
On Monday morning, a command center was set up in the nearby town of Owls Head, as state law enforcement armed with rifles combed through the woods and helicopters searched from the sky.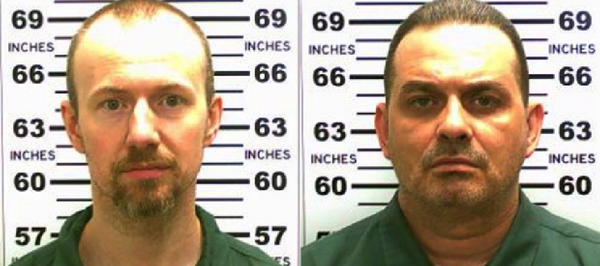 "We will search under every rock, behind every tree and structure until we are confident that that area is secure," State Police Maj. Michael J. Cerretto told reporters on Monday.
Sweat was serving a life sentence without the possibility of parole for killing a sheriff's deputy, and Matt was doing 25 to life for kidnapping, torturing, and dismembering his elderly ex-boss.
The men were aided in their escape by prison worker Joyce Mitchell, who has confessed to providing them with necessary tools as well as use of her cellphone.
The state of New York is now offering a reward of $50,000 each for information leading to the capture of either or both men.  US Marshals are also offering a reward of $25,000 each.  The men have also been added to the list of the US' top 15 most wanted fugitives.