Meanwhile, a white supremacist group named in the manifesto written by gunman Dylann Roof has given $65,000 in recent years to a list of prominent republican candidates, including Rick Santorum and Senators Ted Cruz and Rand Paul.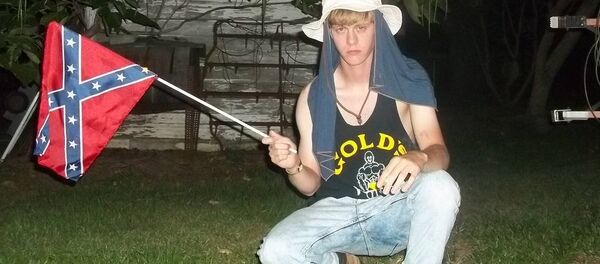 Earl Holt, 62, is the president of the Council of Conservative Citizens, a white nationalist group with a headquarters in St. Louis.  The group is considered a hate group by the Southern Poverty Law Center.  Roof credited their website with radicalising him in his racist beliefs.
The CofCC is also credited with playing a major role in the defeat of Governor David Beasley in 1998, after he tried to have the confederate flag removed from the South Carolina capitol building.
The group is outspoken in its belief that black people are "genetically inferior" and in its calls for segregation.  In a statement on their website, they condemn Roof's actions, but stood behind much of what he wrote in his racist manifesto.
"Our society's silence about these crimes — despite enormous amounts of attention to 'racially tinged' acts by whites — only increase the anger of people like Dylann Roof. This double standard *only makes acts of murderous frustration more likely*.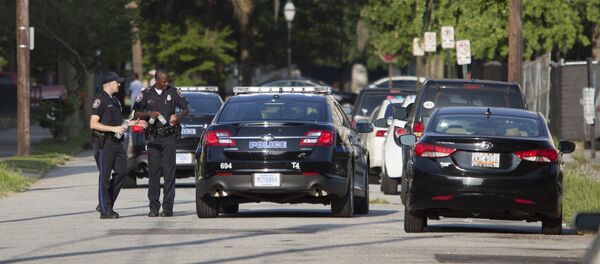 In his manifesto, Roof outlines other grievances felt by many whites. Again, we utterly condemn Roof's despicable killings, but they do not detract in the slightest from the legitimacy of some of the positions he has expressed. *Ignoring legitimate grievances is dangerous*," the CofCC website states.
The US presidential campaigns that received the funds have been scrambling to disassociate, with many vowing to return the money.
Senator Cruz originally planned to refund Holt, but instead has vowed to make a donation to the Mother Emanuel Hope Fund.
"Upon learning Mr Holt's background, Senator Cruz made an immediate decision to return his contributions," a spokesman for Cruz told the Guardian. "However after reflection, he decided that the best use of that money would not be to return it but instead use it to help support the families of victims from the Charleston shooting."
Senators Rand Paul and Rick Santorum have followed suit and will be contributing the money received from Holt to the church fund.
"Senator Santorum does not condone or respect racist or hateful comments of any kind. Period. The views the Senator campaigns on are his own and he is focused on uniting America, not dividing her," a spokesperson wrote in an email to the Guardian.
The full list of donations (obtained by the Guardian) is as follows:
Current members of congress, state officials, or candidates who received campaign contributions from Earl Holt, president of Council of Conservative Citizens, according to FEC and state filings:
Senator Ted Cruz of Texas* – $8,500 – donating to Charleston church fund
Governor Scott Walker of Wisconsin – $3,500 – donating to charity
Governor Greg Abbott of Texas – $3,000 – donating to Salvation Army in Austin
Representative Steve King of Iowa – $2,500
Senator Ben Sasse of Nebraska – $2,000
Senator Rand Paul of Kentucky* – $1,750 – donating to Charleston church fund
Former Senator Rick Santorum – $1,500 – donating to Charleston church fund
Senator Tom Cotton of Arkansas – $1,500
Representative Louie Gohmert of Texas* – $1,250
Senator Ron Johnson of Wisconsin – $1,250
Senator Joni Ernst of Iowa – $1,000
Senator Jeff Flake of Arizona – $1,000
Senator Thom Tillis of North Carolina – $1,000
Senator Bill Cassidy of Louisiana – $1,000
Representative Mia Love of Utah – $1,000 – returning contributions
Representative Paul Ryan of Wisconsin* – $1,000
State representative David Simpson of Texas – $750
Representative Thomas Emmer of Minnesota – $500
Senator Dean Heller of Nevada – $500
Senator Jim Risch of Idaho – $500
Representative Kenneth Buck of Colorado – $500
Senator Rob Portman of Ohio – $250 – donating to Charleston church fund
Representative Mark Sanford of South Carolina – $250
State representative Matthew Schaefer of Texas – $250
*Total includes contributions to candidate's leadership Pac