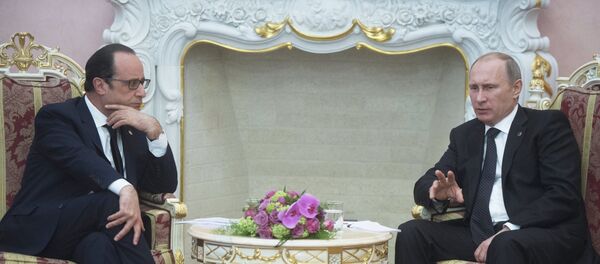 According to the expert, while 'hybrid warfare' has been applied by US analysts as a blanket term to "Russia's particular approach to irregular warfare in Ukraine," Russia's actions in Crimea and its position toward the ongoing conflict in eastern Ukraine should not be conflated in a primitive way. 
While Saunders couldn't help but call the Crimean Republic's referendum-backed decision to break off from Ukraine and join Russia following the Maidan coup d'état an "annexation," he did recognize that Moscow's initiative to support the fledgling Republic's decision to join Russia was based on the support of both the majority of the population, and of local authorities.
"Crimea was unique, or at least very, very rare, in combining a substantial foreign (Russian) naval base and associated military presence, a major power with well-developed special operations capabilities, a very substantial local majority sympathetic to the government owning the base (including some of the host nation's military personnel and local officials), and a parliament that had already voted more than once (before current events) to join that country [Russia]," Saunders noted.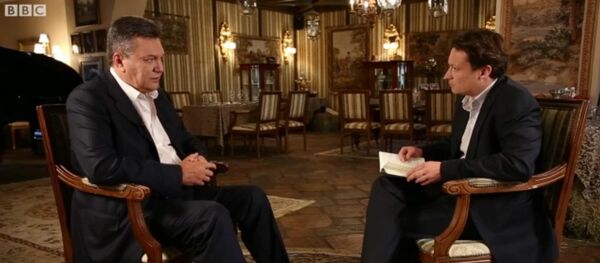 As a result, according to the expert, the operation to return Crimea to Russia "was shockingly effective –and bloodless," requiring new thinking, "analysis, debate and even [the construction of] new models…to explain it."
Saunders attributed Western decision-makers' failure to respond to events in Crimea to gaps in intelligence-collection, as well as "widespread feelings of military (and moral) superiority over Russia, and even invulnerability to conventional warfare." Together, this "blinded decision-makers to Russia's perspectives, capabilities and potential actions."
And while the former Bush administration official maintained that Moscow was responsible for creating and propping up the fledgling Donbass republics, he nonetheless admitted that it was unlikely that Moscow sought to incorporate these regions into Russia, or even to set them up as "quasi-independent unrecognized regions under Russian protection."
Kiev's Misery Result of West's Inability to Put Its Money Where Its Mouth Is
In Saunders' view, part of the reason that the Western-aligned, supported and backed government in post-Maidan Kiev now faces an economic crisis and is bogged down in a civil war in the east is that "many Western analysts, politicians, commentators and even leaders have not been honest with themselves about their real commitment to Ukraine."
The expert noted that "Russian actions have exposed the fact that talk is cheap and that no small number of Ukraine's Western supporters are cheapskates." He explained that despite "years of statements about Ukraine's importance," the EU "was unwilling to provide what now looks like quite limited economic support to former President Viktor Yanukovych as he balked at signing the Association Agreement that contributed to this whole mess." 
As for the US, Saunders noted that "some leading individuals in the US Congress who repeatedly voiced strong support for Ukraine are now (correctly) unwilling to risk American or NATO military action after apparently assuming that they would never have to answer this question." According to the former official, the fact that US authorities "cannot mobilize sufficient votes from their colleagues to provide Ukraine with financial assistance comparable to what the tiny and less strategically significant Georgia received after its 2008 war with Russia" is another sign of some politicians' "aspirations [becoming] disconnected from reality."

Ultimately, Saunders believes that "America's –and the West's –ability to understand reality before making important policy choices is critical to our success in a complicated world where to rival major powers are dissatisfied with the Western-defined and US-led international order." In the expert's view, "if American leaders don't take a serious look around the world and examine some of their own assumptions, they might face increasingly expensive surprises themselves…As wealthy and powerful as it is, the United States can't afford too many outcomes like that."