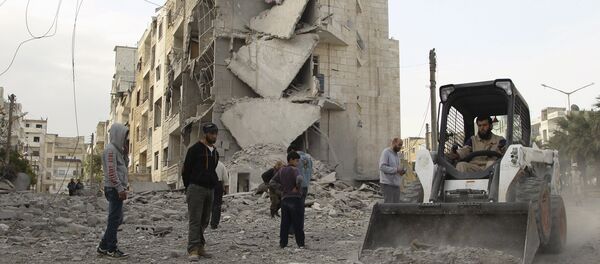 ULAN UDE (Russia) (Sputnik)
–
Russia is observing its contractual obligations with Syria in delivering conventional weapons, a deputy head of Russia's Security Council said Wednesday.
"UN sanctions do not affect the trade of conventional weapons from Russia to Syria. We are delivering these weapons in accordance with contracts that were signed earlier," Evgeny Lukyanov told RIA Novosti.
Russia is so far not fulfilling an earlier signed contract on the delivery of Yak-130 (Mitten) jet trainer and light attack aircraft or the deliveries of S-300 missile defense systems, Lukyanov added.
Syria was reported to have made an advance payment of nearly $100 million for the first six aircraft, estimated to cost over $15 million each. The light fighters were to be delivered in three installments of nine units last year, 12 in 2015 and 15 in 2016.
A senior official with the Russian aircraft manufacturer Irkut said in mid-April the contract to sell 36 Russian-made combat trainers remained suspended until the situation on the ground in Syria stabilized.
Russian Foreign Minister Sergei Lavrov reiterated a longstanding pledge last month to carry out arms deliveries to Syria. Moscow has maintained that its supply of defensive weapons to Damascus is in compliance with international law.