Kelly posted the photos, and a video, on his Twitter account, wowing space enthusiasts and casual observers alike.
The astronaut exclaimed that the "red curtain" of the rare red aurora over earth was "Spectacular!" noting that he'd never seen this before," and adding the next day that "I don't think I will ever see another quite like you again."
Kelly also posted a hauntingly beautiful video of the aurora, shot over the Earth's atmosphere as the ISS orbits the planet.
The aurora, a natural light display usually seen in the sky above planet Earth in areas near the north and south poles, is caused by the interaction of cosmic rays, solar wind and magnetospheric plasma interacting with the planet's upper atmosphere.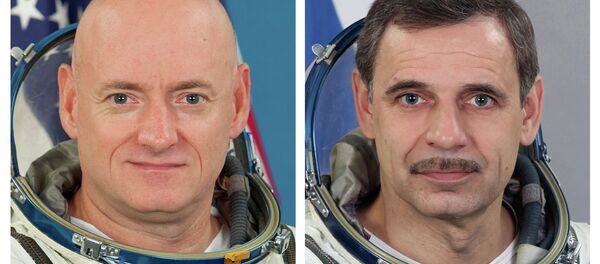 Kelly arrived on the ISS in late March aboard the Soyuz TMA-16M spacecraft along with Russian cosmonauts Mikhail Kornienko and Gennady Padalka. Kelly and Kornienko are due to spend a year aboard the ISS, returning to Earth in March 2016. The crew is set to conduct over 49 scientific experiments, mostly in the field of medicine, to work with Russian 'Progress' cargo ships, and to carry out a spacewalk.