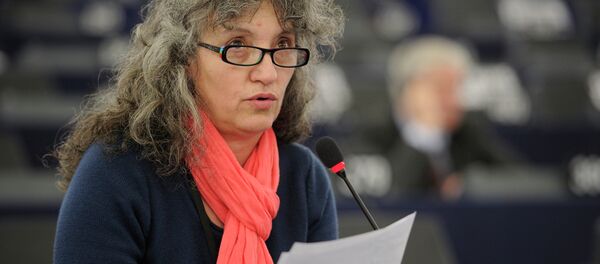 MOSCOW (Sputnik)
–
Russian countermeasures against Western sanctions will be extended for one year, Russian President Vladimir Putin said Wednesday.
"The prime minister sent a letter calling to extend the measures we took in response to actions by our partners, some countries. Today, in accordance with this letter, I signed a decree on the extension of certain special economic measures in order to ensure the security of the Russian Federation," Putin said.
The president called on the government to "promptly prepare and publish a relevant government decree."
"As the prime minister suggested, we are extending our response measures for one year starting today," Putin said.
On Monday, the European Union extended its anti-Russia economic sanctions for six more months. The restrictions, which have been in place since 2014, were imposed over Moscow's alleged role in the Ukrainian crisis. The United States and its allies also sanctioned Russia.
Russia repeatedly denied those allegations and responded with a restriction of its own last August, banning food imports from the countries that had sanctioned it.