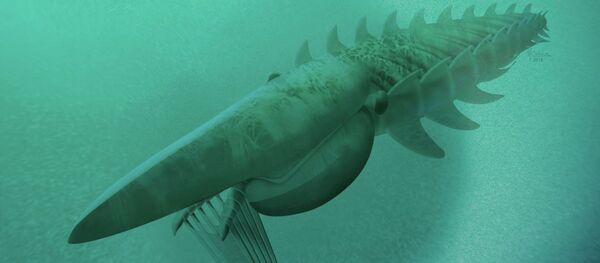 A mutant fish with a brontosaurus head and fossilized scales has unexpectedly been caught by fishermen in northern Russia's Arkhangelsk region, Russian media reported.
The bizarre creature, which also has huge needle-like barbs and a sucker-like snout, was caught near a ferry line in Bereznik-Osinovo in the Vinogradovsky district, according to the local news website 29.ru.
Upon meticulously studying the photos of similar species on the Internet, the fishermen failed to find any references to what they had caught.
At the same time, they found out that such species as the sea hare and the monkfish shared some of its features.
Local journalists have, meanwhile, recalled that last summer saw fishermen from the Vinogradovsky district manage to land a fish featuring human teeth.