Of the total number of people killed by lethal terrorist attacks in the last 14 years, 48 were killed by white supremacists, anti-government extremists, right wing fanatics, or other non-muslims, compared to 26 killed by self-proclaimed jihadists, according to a tally by New America, a Washington DC-based research center.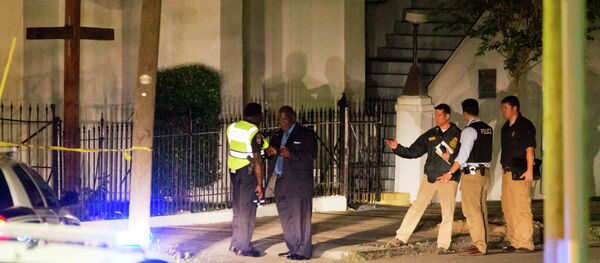 In terms of the number of separate attacks that caused those deaths, 19 were carried out by non-muslims, and seven — less than half — were carried out by Muslims. 
While media discussions may have focused on radical Islam, convincing the American public that was the imminent threat to their safety, law enforcement is more aware of where the dangers really lie. 
A survey of 382 police and sheriff's departments found that the vast majority — 74% — listed anti-government violence as the biggest threat of violent extremism in their jurisdictions. Only 39% listed "Al Qaeda-inspired" violence, according to researchers at Duke University and the University of North Carolina.
"There's an acceptance now of the idea that the threat from jihadi terrorism in the United States has been overblown," Dr. John G. Horgan, a terrorism researcher at the University of Massachusetts Lowell, told the New York Times about this emerging disconnect between public perceptions and actual dangers. "And there's a belief that the threat of right-wing, antigovernment violence has been underestimated."
One of the criticisms of media coverage of non-Muslim terror attacks is that it more quickly moves to questions of mental illness. 
"With non-Muslims, the media bends over backward to identify some psychological traits that may have pushed them over the edge," Abdul Cader Asmal, a retired physician and a leader in Boston's Muslim community told the Times. "Whereas if it's a Muslim, the assumption is that they must have done it because of their religion."
Research on Right-Wing Extremists Victim of Political Squabbles
In 2009, the Department of Homeland Security predicted a resurgence of white supremacist, anti-government violence, particularly in the wake of the election of Barack Obama as the nation's first black president. 
The report labelled "lone wolves and small terrorist cells embracing violent rightwing extremist ideology [as] the most dangerous domestic terrorism threat in the United States."
But conservative politicians — fresh from electoral defeat — launched an intense campaign against the report, framing it as a partisan attack on conservatives of all stripes, which forced the DHS to back away from their findings. 
"Not only was [the report] buried, the actual unit which created it was disemboweled," Brian Levin, a professor of criminal justice and the director of the Center for the Study of Hate & Extremism at California State University, San Bernardino, told the Center for Public Integrity after the 2011 shootings in Arizona which killed 6 and wounded Rep. Gabrielle Giffords. Levin worried that political backlash meant the report's findings were ignored, dangerously so. 
"Rather than the report being a hit piece, the hit piece was what was done in the wake of the report."
Perhaps unsurprisingly, considering the reception of the 2009 report, a report from the DHS this year on "sovereign citizen" extremists was not even publicly released. 
The report was circulated internally before being picked up by the media, making headlines for its claim — reinforced by the recent law enforcement survey — that authorities considered homegrown terrorists a greater threat to the US than the Islamic State. 
Sovereign citizens are a particular type of anti-government extremist — which the report points out are for the most part nonviolent — who adhere to an ideology that states that most government is illegitimate, and that they can ignore laws and their enforcement as an infringement of their personal freedoms.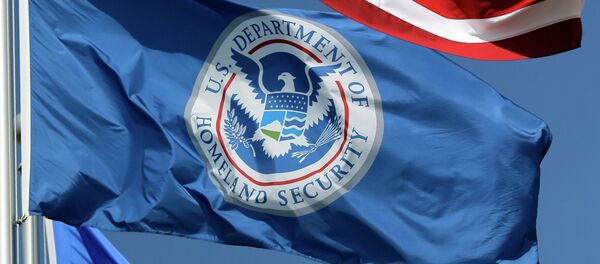 20 February 2015, 18:35 GMT
The report focuses on the few who may become violent in confrontation with government authorities at a local or federal level. 
"[Sovereign citizen] violence during 2015 will occur most frequently during routine law enforcement encounters at a suspect's home, during enforcement stops and at government offices," the report found, adding that "law enforcement officers will remain the primary target of [sovereign citizen] violence over the next year due to their role in physically enforcing laws and regulations."
Mark Potok, a senior fellow at the Southern Poverty Law Center, told CNN that some estimates put the number of people involved in sovereign citizen extremism at 300,000 with perhaps 100,000 people forming a core of the movement.
What Counts as Terrorism?
There are some questions emerging already about which attacks were included in the tally. 
As the Times mentions, an incident in Chapel Hill, NC, where a man killed three young muslims was not included because, although the man had a history of racist, islamophobic outbursts, he also had a history of outbursts over parking spaces. 
Similarly, attacks like those carried out at a movie theater in Aurora, Co., are excluded as there did not appear to be any ideological motive. 
On social media some have questioned the exclusion of the DC or "Beltway" Sniper attacks which left ten people dead and three others wounded in the fall of 2002.
The New America researchers say that their dataset includes perpetrators who were "indicted or convicted for terrorism crimes who were inspired by or associated with Al Qaeda and its affiliated groups as well as those citizens and residents who were killed before they could be indicted but have been widely reported to have worked with or been inspired by al-Qaeda and its affiliated groups."
The Beltway Snipers — John Allen Muhammad and Lee Boyd Malvo — had some affinity for Islam and prosecutors presented sketches and ramblings by Malvo, then 17, advocating "jihad" produced while he was in custody. But only one of the murder trials (for Muhammad) included a conviction for murder "pursuant to the direction or order" of someone engaged in an act of terrorism.