WASHINGTON (Sputnik) — Kerry noted that the discussion on ocean policy and maritime environment was held between China and the United States for the first time, and is a ground where two nations can cooperate.
"So together, we're going to increase our efforts to combat illegal, unreported, and unregistered fishing, and we agree that the Port State Measures Agreement is a very important step forward in trying to accomplish this goal."
The Secretary also announced that the two countries agreed to expand cooperation among their coast guard and maritime law enforcement authorities.
"This is a move that is going to help to end the economic injustice in – which we see on many of the oceans, and it will benefit people who fish legally and people who live by the international standards."
US and Chinese leaders also discussed cooperation on preserving the ocean. Kerry stressed that China and the United States are "two of the top" fishing nations in the world, as well as world leaders in ocean science.
"Our nations have agreed to launch a sister city initiative that will enable us to jointly improve our waste collection, our management, our recycling. And we can do this both at home and with developing countries."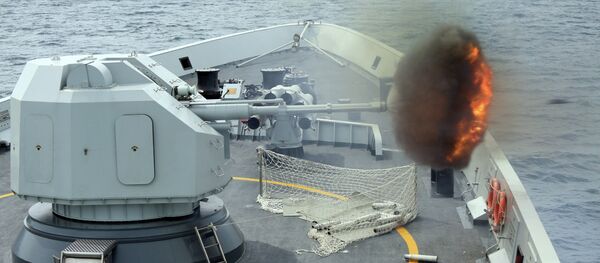 The discussion took place amid US concerns over China's actions in the South China Sea.
On June 16, a Chinese foreign ministry spokesperson said Beijing will build military and civil facilities after completing land reclamation on the Spratly Islands in the South China Sea, which has been the subject of territorial disputes between China, Brunei, Malaysia, the Philippines and Vietnam.
In May, Washington expressed concern with Beijing's 90-percent-claim of the Spratly Islands region, accusing China of intending to establish a military base on top of sensitive marine habitat.
The US-China Strategic and Economic Dialogue has been held since 2009. The forum is a mechanism to generate cooperation between the two countries.