The French government has recognized the needs of opening a dialogue with the country's Muslim community leaders in the wake of the Paris terror attacks, which were perpetrated by homegrown Muslim extremists.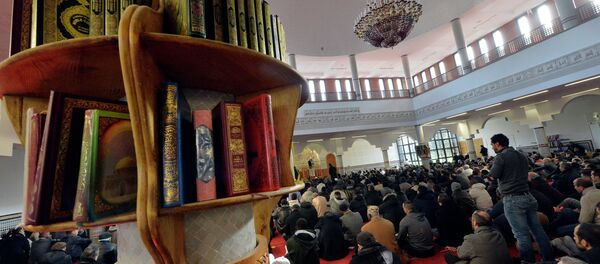 The number of attacks on Muslims has soared in France; Islamic groups have recorded a six-fold increase since the January Charlie Hebdo terrorist act, which claimed the lives of 17 people.
The most recent public outrage was caused by a Muslim-owned grocery store in Bordeaux, the wine capital of south-western France, which introduced male and female-only shopping days for customers in an attempt to respect Muslim demands that unrelated men and women not cross paths.
The move was firmly condemned by Bordeaux's mayor, Alain Juppé, as "behavior that is totally contradictory to the French Republic's rules on equality and [gender] mixing."
Earlier in June, French Prime Minister Manuel Valls  spoke to more than 120 Muslim leaders of federations, rectors of mosques, imams, chaplains, theologians, Islamic scholars and personalities from civil society at the French Interior Ministry in an attempt to improve ties with France's large Muslim community.
The prime minister acknowledged that "Islam still provokes misunderstandings, preconceptions, and rejection by some" of the French, "conflations of which you [the Muslims] are the victims."
"This necessary forum is an opportunity to express our discomfort with conflations," replied Dalil Boubakeur, the outgoing president of the French Council of the Muslim Faith (CFCM) and the rector of the Great Mosque of Paris.
The key question on the agenda was the longstanding issue of the lack of places in France for Muslims to worship. In France there are currently 2,500 mosques. Another 300 are under construction, but Dalil Boubakeur insisted that the number falls far short of what is needed.
With upwards of five million Muslims in France – the largest population in Europe – Boubakeur and other imams suggest that as many as 5,000 mosques are needed.
Boubakeur therefore has suggested that turning empty or abandoned Catholic churches into mosques could be a solution.
"It's a delicate issue, but why not?" he told Europe 1 radio after the meeting.
During the interview with French radio, he gave an example of the transition of a church into a mosque in Clermont-Ferrand, which was welcomed by the local religious community. The church had been abandoned for more than 30 years and the building was given to the Muslim community in 2012.
"It's the same God, these are neighboring rites, fraternal, and I think that Muslims and Christians can coexist and live together," he said.
It's not the first time the lack of places of worship for millions of Muslims has been brought up in France. In April, Boubakeur called for doubling the number of mosques.
His remarks were welcomed by the Christian community as a "legitimate" demand.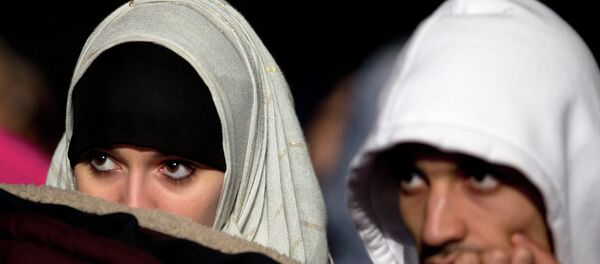 "Muslims should, like Christians and Jews, be able to practice their religion," Monseigneur Ribadeau-Dumas, a spokesperson for the Bishops' Conference of France, told the French radio station Europe 1.
However, this suggestion has been criticized by the far-right National Front party. In April, Florian Philippot, its vice-president, argued that France doesn't need more, because "100 percent of places of radicalization are mosques."
According to the recent estimates, Germany and France have the largest Muslim populations among the European Union member countries. As of 2010, there were 4.8 million Muslims in Germany (5.8% of the country's population) and 4.7 million Muslims in France (7.5%).
If current demographic trends continue, Islam will nearly catch up with Christianity globally by the middle of the 21st century. Between 2010 and 2050, the world's total population is expected to rise to 9.3 billion, a 35% increase. Over that same period, Muslims – a comparatively youthful population with high fertility rates – are projected to increase by 73%.
The CIA World Factbook provides an interesting comparison: there are already more Muslims in France than there are people in Kuwait, the West Bank, or Gaza.
France has a total population of 66,259,012, it says, with Muslims making up 5 percent to 10 percent of the total. At the lower-end of this range (5 percent), there would be 3,312,951 Muslims in France. At the upper-end (10 percent), there would be 6,625,901.
At the low-end range, the French Muslim population outnumbers the entire population of Oman (3,219,775), Kuwait (2,742,711), the West Bank (2,731,052), Qatar (2,123,160), the Gaza Strip (1,816,379), Bahrain (1,314,089), and Djibouti (810,179).
At the upper-end range, there are more Muslims in France than there are people in Libya (6,244,174), Lebanon (5,882,562), and the United Arab Emirates (5,628,805).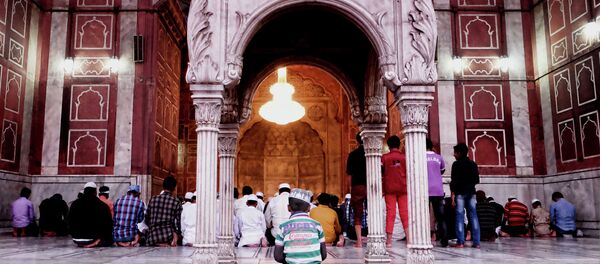 A whopping 70 percent of all inmates in France's prison system are Muslim, in comparison with 11 percent in Britain and 20 percent in the Netherlands.
French prison officials blame these high numbers on the poverty of people who have moved to France from North African and other Islamic countries in recent decades.
According to the Brookings Institute, there have been more Muslims that have left France to join the Islamic State (900) than from any other European Country.