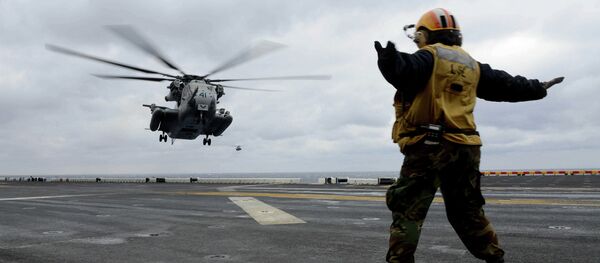 MOSCOW (Sputnik), Anastasia Levchenko
–
Greece carries out a multidimensional and pacifist foreign policy, despite its membership in NATO, a member of the European Parliament from Greece told Sputnik.
"Greece has always sought to exercise an open, multilevel foreign policy, despite or besides its NATO-membership," Kostas Chrysogonos said.
The lawmaker added that Greece's ruling Syriza party is, in principle, opposed to all military engagements.
"We think in terms of friendship and peace among all peoples and not in terms of spheres of influence," Chrysogonos stressed.
Greece is one of the 28 NATO member states, joining the North Atlantic Alliance in 1952.
The left-wing Syriza party, led by Alexis Tsipras, came to power in Greece in January, and has expressed willingness to increase cooperation with Russia in energy and other areas, despite Western sanctions imposed against Moscow over its alleged role in the Ukrainian armed conflict.