KIEV (Sputnik) — President Petro Poroshenko signed Thursday amendments to the law on admission and presence of foreign troops on the Ukrainian territory, which envisions international peacekeeping and security assistance to Ukraine at its request.
According to Poroshenko's official website, the amended law creates necessary conditions for deployment on the territory of Ukraine international peacekeeping and security missions without the need for additional legal authorization.
The amended law was adopted by Ukrainian parliament, the Verkhovna Rada, on June 4.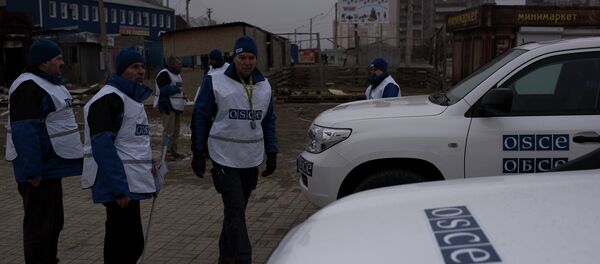 Earlier this month, the Ukrainian president said he would do everything possible to speed up peacekeeper deployment to the country's eastern regions.
The idea of sending foreign military forces to Ukraine has been discussed since February, when Kiev requested that the UN Security Council and the EU Council deploy an international peacekeeping operation to Donbasы, a region torn by conflict between Kiev and independence supporters.
Following the request, the Organization for Security and Co-operation in Europe (OSCE) Secretary General Lamberto Zannier stated that he doubted a UN peacekeeping operation in Ukraine would be more successful than the present OSCE mission.