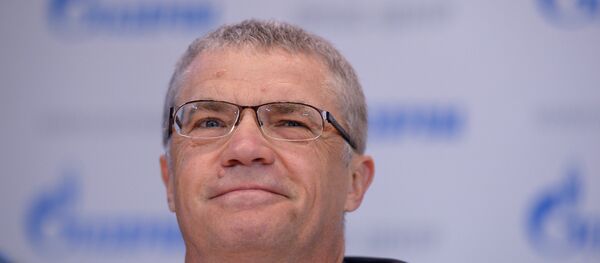 MOSCOW (Sputnik)
–
Russian energy giant Gazprom will soon begin exploration of the marine leg of the Turkish Stream pipeline construction in Turkey's territorial waters, Gazprom Deputy Chairman Alexander Medvedev said Friday.
"On June 22, the Turkish government gave us permission for exploration work for the gas pipeline route to Turkey and we will soon begin exploration work," Medvedev said during a shareholders meeting.
The Turkish Stream pipeline was proposed by Russia in December 2014.
The pipeline is expected to run across the Black Sea from Russia to Turkey. The full capacity of the pipeline will total 63 billion cubic meters, according to Gazprom.
The company plans to build a gas hub on the Greek-Turkish border in Ipsala that will receive 47 billion cubic meters of gas annually. From the hub, the pipeline is planned to continue to southern Europe.
Turkish Stream gas is expected to start flowing in December 2016.