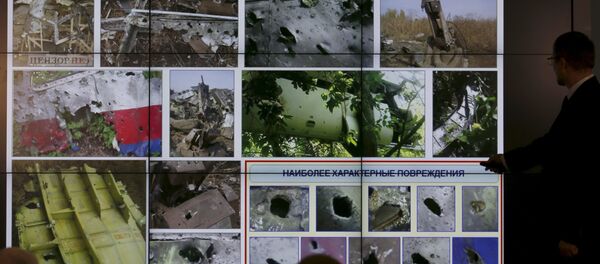 MOSCOW (Sputnik)
–
The establishment of an international tribunal on last year's downing of Malaysia Airlines flight MH17 in eastern Ukraine would be untimely and counterproductive, Russian Deputy Foreign Minister Gennady Gatilov said Friday.
Various media outlets have over the last week reported, citing sources familiar with the matter, that the Netherlands is seeking the creation of an international tribunal to prosecute those responsible for the crash.
"We know that it [the idea] is untimely and counterproductive. It is necessary now to wait for the end of the investigation and not adopt any hasty resolutions on the creation of tribunals," Gatilov said.