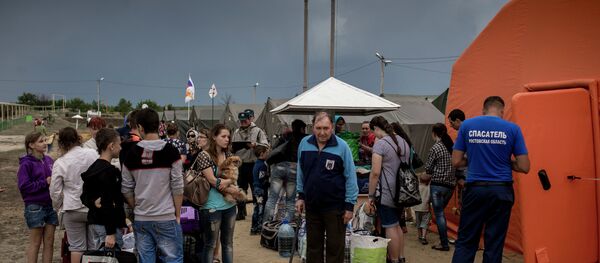 VIENNA (Sputnik), Daria Chernyshova, Anastasia Levchenko – Foreign ministers of the Normandy Four countries – Russia, Ukraine, France and Germany – last met on Tuesday night to discuss the progress on the ceasefire in eastern Ukraine, which was agreed by the countries' leaders at a February meeting in the Belarusian capital Minsk.
The French source told Sputnik that the ball was now in the court of sub-groups and the Trilateral Contact Group, which consists of Ukrainian, Russian and OSCE envoys.
He also noted that the recent talks in the ministerial level in Paris proceeded "very well," adding that everything depends now on "implementing these arrangements locally."
At Tuesday's meeting, the four foreign ministers again underscored that there was no alternative to the Minsk agreement, a 13-point roadmap that outlines the settlement process for Ukraine.
The conflict in Ukraine has killed more than 6,500 people since it started in April 2014, according to UN estimates.