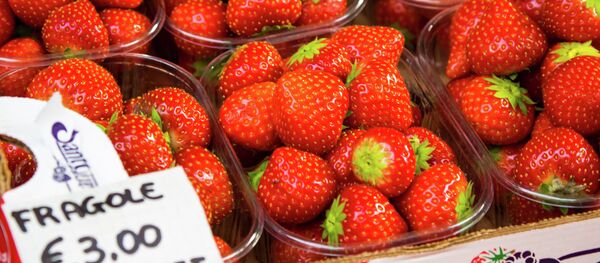 5 February 2015, 13:23 GMT
MOSCOW (Sputnik) — Russia has been boosting production volumes to fill the shelves with local goods after it slapped the United States, the European Union and several other nations with a food imports ban in August 2014, following their decision to impose economic sanctions on Russia.
The ban closed the Russian market to meat, fish, dairy, fruits and vegetables, and some other items. Cheese, baby clams and mussels were added to the list Thursday after Russia prolonged the restrictions until August 2016.
"As soon as we feel we can replace [imports] with equal amounts of domestic products, we won't hesitate," Tkachev said in a televised interview on Russia's Rossiya TV channel.