The advance of NATO infrastructure in East Europe and build up of the alliance's military presence continue near Russian borders under the false pretext of alleged 'aggressive behavior' of the country, the ministry said.
"In addition to unfair and unfriendly rhetoric the alliance gives grounds for a military-technical base, which indicates the intention to make the steps undertaken by the alliance irreversible. This policy of the alliance is not only inadequate in military terms, it is a burden from a financial point of view for the NATO member-states, but also [the policy] diverts much-needed attention and resources from fighting real threats of the present time."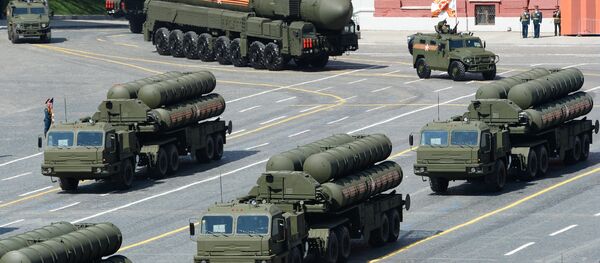 Moscow will "continue to monitor closely the activities of the alliance, including in terms of their compliance with the provisions of the NATO-Russia Founding Act."
"With a persistence worthy of a better cause, NATO members continue to strengthen the so-called response force and improve the operational flexibility of their use, including via the deployment of advanced command and staff departments for the coordination of the drills and possible operations of the alliance in the Baltic States, Bulgaria, Poland and Romania, as well as through the delegation of authorities on alerting mentioned forces to military structures before a political decision by all member states of NATO is made," the ministry said.
In addition, the United States announced plans to send 1,200 weapons units to Germany, including 250 units of tanks, combat armored vehicles and self-propelled artillery, which will be stored in the Baltic countries and some Eastern European countries, the Russian Foreign Ministry said.