Protesters reminded that June 26 marked one year since the adoption of the Constitutions of the self-proclaimed Donetsk and Lugansk people's republics. Moreover, Ukrainian President Petro Poroshenko "announced his peace plan, which has become a cover-up for bloodshed in the Donbass, which continues up to the present day," speaking in the Council of Europe.
"Polish anti-war and anti-Banderovite public gathered in front of the Ukrainian Embassy in Poland to call on the Ukrainian president to fulfill his own promises, which are included in the Minsk agreement. We are talking about the decentralization of Ukraine to avoid conflicts on a national basis", an organizer of the event, Komitet Ukraiński head Tomasz Jankowski told RIA Novosti.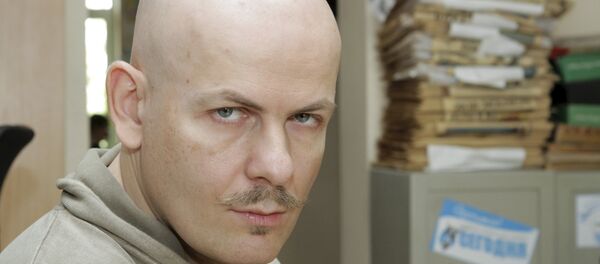 According to him, participants of the rally "called for the federalization of Ukraine, as the more and more movements that want to live without [Nazi collaborator Stepan] Bandera appear in the country."
Jankowski said that "we are not talking only about Ukraine's east, but also about other regions of Ukraine, including Bessarabia [Ukraine's southeastern regions bordering the Black Sea."
Chairman of the Polish anti-fascist organization emphasized that "European media are not informed about political killings in Kiev, where journalists and public figures who oppose the current Ukrainian government were murdered".
"The Minsk peace initiatives are deliberately torpedoed by the EU and the US that have turned a blind eye to the crimes committed by Kiev in Ukraine's southeast," Jankowski said.
"Surprisingly, Polish media did not report about the bombardment of a Polish school in Donetsk by Ukrainian military. At the same time, media constantly reported about Poles who had left Donbass, as well as the Polish government's help in adapting them in their new homeland."
"We are Polish citizens too and we want to help the Polish school in Donetsk, which had been bombed by Ukrainians. In the coming days we will officially announce the start of collecting funds to help the school in Donbass", Jankowski said.