BEIRUT (Sputnik) — The city of Daraa is located on the Syrian-Jordan border and mostly populated with the Sunni Muslims.
"A group of terrorists from the Martyrs of Horan Brigade has been eliminated as a result of the Syrian army cleanup near Daraa. As many as 30 terrorists have been killed, including four foreign mercenaries who are Jordanian and Saudi Arabian nationals," the source said.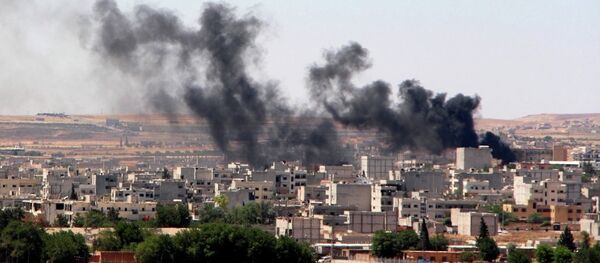 Earlier this month, the Syrian army after sustaining huge losses reportedly eliminated the militants' ammunition warehouse near Syria's primary seaport of Latakia.
Syria has been in the state of civil war since 2011.
The government forces have been fighting on multiple fronts, against the opposition aiming to displace incumbent President Bashar Assad, and different insurgent groups, including the Islamic State and the Nusra Front, an al-Qaeda's affiliate in Syria.