Varoufakis made the statement answering a question about Greece's future in case if creditors would deny the extension of financing. Among possible scenarios suggested by the newspaper were the introduction of capital controls and Greece's withdrawal from the Eurozone. 
"If Europe allows this terrible turn of events, just to humiliate our government, Europeans will have to ask themselves […]: Do we need such a Europe?" the Greek finance minister said.
Greek Finance Minister Yanis Varoufakis recalled that Greece has made its proposals to creditors, and currently is waiting for the EU to show its "goodwill".
"The EU leaders must act. German Chancellor Angela Merkel, representing the most important country, is holding the key in her hand. I hope she uses it," Varoufakis stated.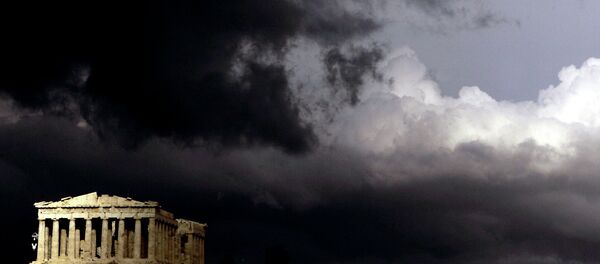 He noted that Greece is open to new proposals from creditors and that it is ready to support them if they are "significantly better" than previous. At the same, he stressed that the Greek side has already placed all its ideas on the negotiating table and that it is not planning to submit any new offers.
The agreement with creditors was expected to be reached on Saturday, but the attempt failed when Greek Prime Minister Alexis Tsipras announced a referendum, which is set to take place on July 5, to decide whether or not to accept the creditors' conditions and continue the policy of austerity.