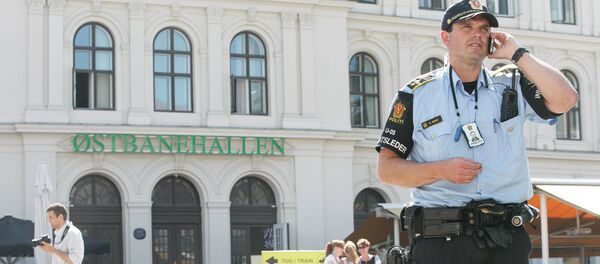 Last year Johnsen, who speaks Russian and lived in Moscow for nearly a year in 1998, lobbied his MP colleagues in Norway's delegation to the OSCE to back a security proposal tabled by a fellow Russian MEP, Svenska Dagbladet newspaper wrote on Monday.
Adding fuel to the country's current Russian spy mania, seven members of Johnsen's Progress Party happen to be members of the Russia Friendship Society, which the PST said Russian diplomats "had been pushing for for quite some time."
The newspaper points to a 2015 intelligence report, where Russia and China were mentioned as countries maintaining no security cooperation with Oslo, as a possible reason for the Norwegian spy catchers' jitters.
Members of the Russia Friendship Society strongly disagree, with Workers Party MP Kåre Simensen who, like Johsen, sits on the parliament's foreign affairs and defense committee, saying he was now more willing to cooperate with Russia than most of his fellow lawmakers.
"As soon as you get to know people, cooperating with them no longer seems dangerous… I had such an experience at home, up north, and I'd like to share it with my colleagues here in parliament," said Simensen, who represents the northern Finnmark province, which borders on Russia.
This is not the only example of Norwegian spycatchers crying wolf about Russian moles infesting the country's state bodies. 
In May the head of Norway's counterintelligence service accused Russia of allegedly trying to plant so-called 'moles' within the country's security agencies.
He then admitted that he was not "100 percent" sure about that though, saying only he hoped that the Russian "spies" had never achieved their goal.
Relations between the two countries have soured over the past year.
NATO-member Norway ceased military cooperation with Russia in the spring of 2014, and has backed the European Union's anti-Russia sanctions.