China on Monday urged the US to look at the South China Sea situation objectively and to stop making irresponsible remarks that provoke tension and bitterness.
"We hope the US could ignore the element of allies or no allies and view the issue simply from the rights and wrongs," said foreign ministry spokesperson Hua Chunying at the daily press briefing, reports Chinese media.
Hua's remarks came following US Deputy Secretary of State Antony Blinken claims that China's land reclamation projects in the area are "a threat to peace and stability."
Hua said China's recent construction activities are entirely on its own islands and reefs, and it is totally different in nature from some countries' seizure of Chinese islands and building facilities there.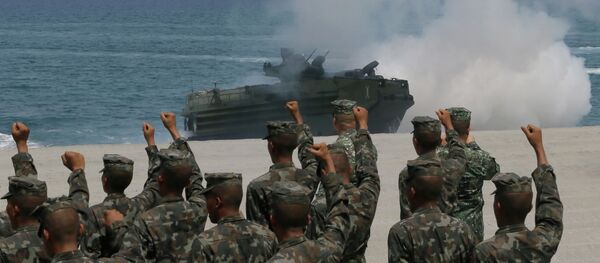 Similar to the US stance on the South China Sea, Philippine foreign ministry, presidential press office and press bureau jointly made a three-episode documentary film in the official Tagalog language, in which they accused China of invading Philippine territories and looting resources.
Following such accusations China expressed serious concern saying that such provocations result in contradictory feelings between the people of the two countries.
China expressed strong dissatisfaction over the documentary's unreasonable and unfounded accusations, ignoring facts and calling white black, foreign ministry spokesperson said.
"It is the Philippines' expansionist policy and blatant infringement of China's sovereignty and interests that has given rise to these disputes," Hua said, media reports.
She pointed out that the islands belong to China. It was first to name and develop these islands and the first to hold sovereign jurisdiction over the islands.
"This is proven by adequate historical and legal evidence," Hua added.