In addition to spying on current President Francois Hollande and the two previous administrations of Nicolas Sarkozy and Jacques Chirac, new documents released by WikiLeaks reveal that the National Security Agency also monitored French government ministers, diplomats, and other senior officials. The documents also note that the US has spied on every major French company. 
"The United States has been conducting economic espionage against France for more than a decade," WikiLeaks founder Julian Assange said. "Not only has it spied on the French Finance Minister, it has ordered the interception of every French company contract or negotiation valued at more than $200 million."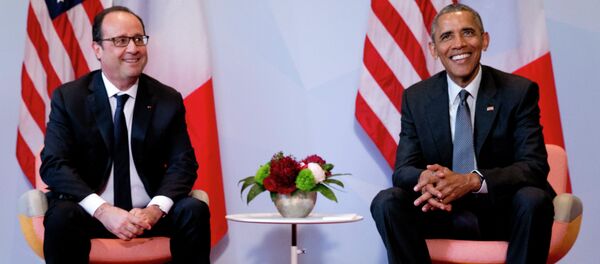 According to Assange, those companies include BNP Paribas, AXA, Credit Agricole, Peugeot, Renault, and also includes French farming associations. This information was shared with the British government, as well.
"The United States not only uses the results of the this spying itself, but swaps these intercepts with the United Kingdom," Assange said.
The US intelligence operations have been in place since 2002, and has gathered information on "government policy, diplomacy, banking and participation in international bodies to infrastructural development, business practices and trade activities.
Much of this intel was shared with various departments in the US government, including the Department of Commerce, Trade Representative, Treasury, and the CIA. Some of the information obtained by the agency was also authorized for sharing with the other "Five Eyes" intelligence allies, including Canada, New Zealand, and Australia.
In addition to economic espionage, WikiLeaks also reveals that the US regularly intercepted private communications between French officials, including the Finance Minister Pierre Moscovici, a French Senator, the French ambassador to the US, and officials within the Treasury and Economic Policy Directorate. Documents also show that the US was actively monitoring French officials who had a direct influence on the trade policy of the European Union.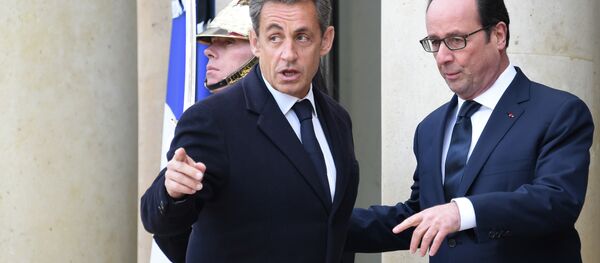 Among the intercepted diplomatic cables are details about US President Barack Obama's secretive Trans-Pacific Partnership deal, which has seen fierce opposition in the US Congress due to its lack of transparency. One cable reveals an exchange between an EU diplomat who asserts that Hiddo Houben of the European Commission views the TPP as an initiative aimed at forcing the Chinese government into future negotiations.
"Washington…is negotiating with every nation that borders China, asking for commitments that exceed those countries' administrative capacities, so as to 'confront' Beijing," the cable reads.
Other cables detail conversations between French officials about the global financial crisis, Greek debt, and the relationship between the administration of President Hollande and German Chancellor Angela Merkel.
"The French people have a right to know that their elected government is subject to hostile surveillance from a supposed ally," Assange said.