WASHINGTON (Sputnik) — Greece's current bailout program expires on Tuesday. On the same day, the country's next $1.7-billion payment to the International Monetary Fund (IMF) is due.
"The two leaders [Obama and Hollande] agreed on the importance of restarting work to reach agreement on a package of reforms and financing that will allow Greece to return to growth and debt sustainability within the Eurozone," the release said.
Obama and Hollande, the release added, said that French and US economic teams were in close contact and "are monitoring developments in Greece and the broader financial markets."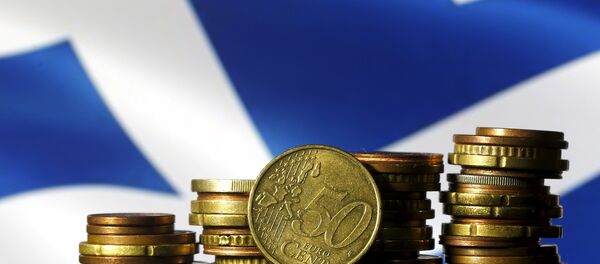 As the June 30 deadline approached, Greece and its major international lenders — the European Central Bank (ECB), the IMF and the Eurozone countries — held several rounds of talks on debt settlement.
The failure of Athens to reach an agreement with the international lenders on its multibillion-dollar debt puts the country on the verge of default.
If Greece defaults, it could be forced to leave the single currency monetary union and possibly the European Union.