WASHINGTON (Sputnik) — The September 11, 2001 terrorists who attacked the World Trade Center and the Pentagon deserve a fair trial in which they should have access to the evidence used against them, Human Rights Watch Senior National Security Counsel Laura Pitter told Sputnik.
"Those responsible for [the] September 11 [terrorist attacks] should be prosecuted and held accountable but it needs to happen in a fair system where both sides have access to relevant evidence," Pitter said on Monday.
On Saturday, The Washington Post reported that US military prosecutors discovered 14,000 photographs of former overseas Central Intelligence Agency (CIA) "black sites" after reviewing materials collected for the Senate investigation of the CIA detention and interrogation program. These materials comprised the Senate Study that was released in December 2014.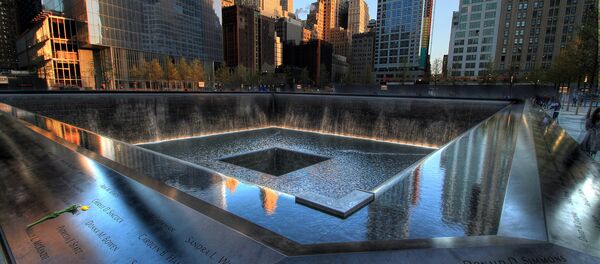 Pitter said that photographic evidence of CIA black sites is very relevant to the cases of the September 11 terrorists, and there is no reason why the CIA has not released the photos.
She added, not releasing the photos is another example of CIA hiding evidence of its so-called "enhanced interrogation program," which will end up in slowing down the Guantanamo military commission system.
On September 11, 2001, a series of four coordinated terrorist attacks by Islamic terrorist organization al-Qaeda took place in New York City and Arlington, Virginia. The United States' response was to invade Afghanistan to depose the Taliban, which harboured al-Qaeda at the time, in what was the beginning of the US War on Terror.