MOSCOW (Sputnik) — Japanese media reported On Monday that Prime Minister Shinzo Abe said at a closed-doors meeting that Japan's new security bills could allow Tokyo to side with Washington against Beijing in the South China Sea's dispute.
"We have noticed the report. If it is confirmed true, we believe Japan should issue an explanation and clarification," Chinese Foreign Ministry spokeswoman Hua Chunying said Monday as quoted by the China Daily.
She urged Japan to "act prudently on military and security affairs to avoid making the same mistakes [of the past]."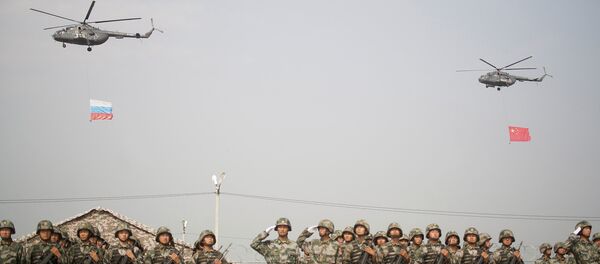 After World War II, the Japanese government amended the constitution so that its military could not be used in international disputes.
However, the legislative package on national security, currently being considered in local parliament, allows Japan's self-defense forces to come to the aid of its allies when there is a threat to the country's existence, in the case of a military provocation, as well as to defend Japanese nationals abroad and secure their release from foreign captivity.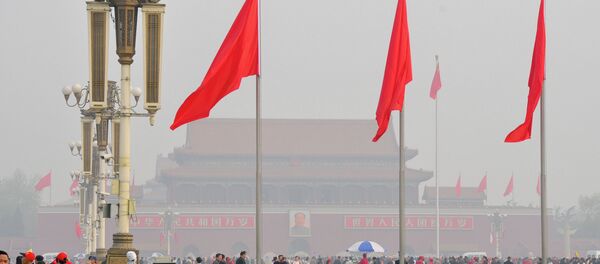 The South China Sea's dispute centers on the Spratly Islands, a group of more than 750 islands and reefs in the South China Sea, where China has been constructing artificial islands on coral reefs over the past few months.
The archipelago, holding potentially significant oil and gas reserves, is the subject of a territorial dispute between several regional countries.