Nicolas A. Vernicos, a fourth-generation Greek Shipping owner and President of the International Chamber of Commerce has predicted a chaotic future for Greece, whichever way the country votes in the forthcoming referendum on whether or not to accept a reforms-for-cash deal with the International Monetary Fund, the European Central Bank and other Eurozone creditors.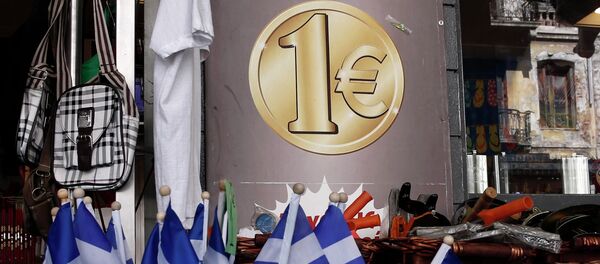 Vernicos said that, if Greece votes against the bailout package and crashes out of the euro, the effect on the country will be devastating.  "What will happen if we don't accept these austerity measures is going to be much worse. We are going to have a long period of many months with events that cannot be described," he told the BBC.
"The challenge is more for the Eurozone than for Greece. Greek people are suffering, because for five years now the therapy that was imposed on the Greek people failed.
"If Greece survives and stays with the Eurozone, I think many things are going to change. The big challenge is for the European institution and not for Greece. The Greek people are going to be — in any case — the loser."
Default Deadline Looms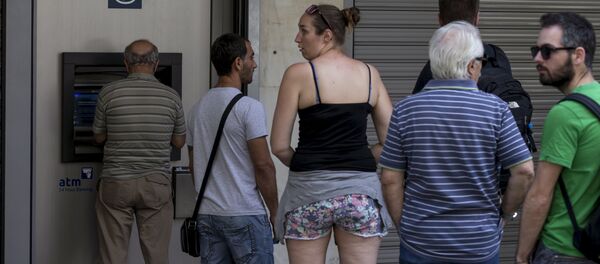 Greece is set to miss a crucial debt repayment on Tuesday after a Greek government official confirmed that Athens will not make the $1.8 billion (€1.6bn) loan installment, due to the International Monetary Fund (IMF) this evening. Failure to make the payment will mean that Greece will become the first developed nation in history to default to the IMF.
"Life for [the Greeks] is difficult… waiting at the ATMs — especially for those who do not have money," Vernicos said.
Greece was plunged into a potential financial apocalypse after Saturday's meeting of the Eurogroup, which decided not to approve the Greek government's request for a few days' extension of the bailout program to give the Greek people a chance to decide by referendum on the institutions' latest ultimatum.
Tsipras said that decision "constitutes an unprecedented challenge to European affairs, an action that seeks to bar the right of a sovereign people to exercise their democratic prerogative. A high and sacred right: the expression of opinion."