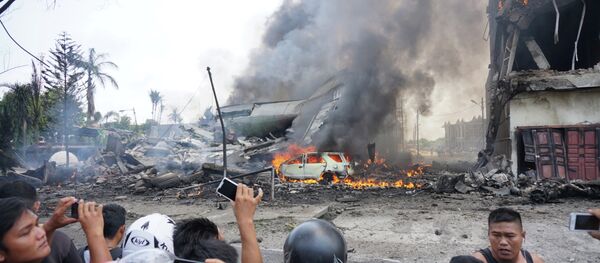 MOSCOW (Sputnik) – All 113 people aboard the Indonesian Hercules C-130 military transport airplane that crashed into a hotel and residential area earlier on Tuesday are dead, Indonesian Air Force Commander Agus Supriyatna said.
"No one survived the crash," Supriyatna said on local television.
According to Supriyatna, there were 101 passengers and 12 crew members on board.
The four-engine aircraft crashed in the southwestern part of North Sumatra approximately two minutes after takeoff from the Soewondo Air Force Base.