VIENNA (Sputnik) – The Ukrainian energy minister declined to name the price Kiev was willing to pay for Russian gas deliveries.
"I can't give a number until the talks, but we've already told the European Commission," Demchyshyn said.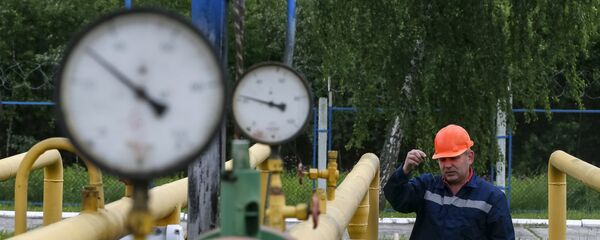 When asked whether Ukraine was satisfied with Russia's proposal for discounted gas at a price of $245.18 per 1,000 cubic meters, Demchyshyn said, "Of course, we'll discuss this."
Russian Energy Minister Alexander Novak, however, said that Moscow had no plans to agree a discount price with Kiev.
"This decision is made by the government of the Russian Federation and not Ukraine's, so it doesn't demand any sort of agreement," Novak told journalists.
On Monday, Russian Prime Minister Dmitry Medvedev told Gazprom CEO Alexei Miller that Moscow had decided to give Kiev a discount of $40 per 1,000 cubic meters of fuel for the third quarter of 2015, setting the price at $247.18.
Trilateral gas talks between Russia, Ukraine and the European Commission are set to be held in Vienna later on Tuesday.