Following comments that the majority of immigrants entering the US through the Mexican border are drug dealers and rapists, Spanish-language network Univision canceled plans to air the Miss USA pageant, co-owned by the Trump Organization.
Trump vowed to sue, and, true to his word, on Tuesday the presidential hopeful filed a $500 million lawsuit against the network.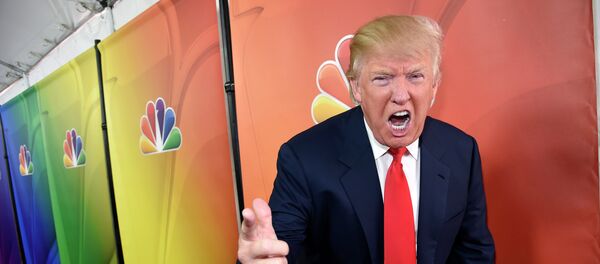 Undeterred, Univision CEO Randy Falco has stood by his decision, calling it "the right thing to do."
Even if the network did decide to back down and air the July 12 pageant, it would have to find a new set of hosts. Both professional dancer Cheryl Burke and MSNBC anchor Thomas Roberts have officially withdrawn because of the controversy.
"In light of the recent statements made by Donald Trump and the subsequent decision by NBC to cut ties with Mr. trump, I cannot in good conscience move forward with participating in this year's Miss USA Pageant," Burke said on Facebook.
This could only be the beginning's of Trump's vengeance lawsuits. He has also threatened to sue NBC Universal for its decision to also refuse airing the beauty pageants.
It may all prove to be a meaningless publicity stunt, but it sure is impossible to look away, isn't it?