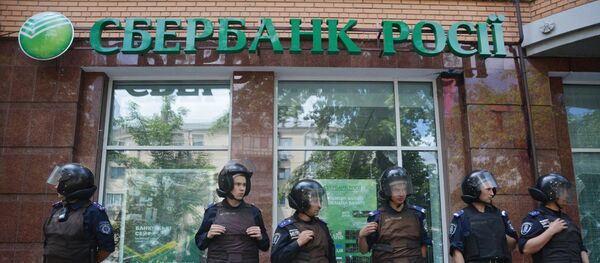 The newspaper explains that while the heads of the two countries' ministries of internal affairs are no longer in formal contact, each side continues to adhere to a series of cooperation agreements, signed in the 1990s and 2000s, including on the extradition of suspected criminals.
Over a decade ago, long before last year's Maidan coup, Russia and Ukraine signed an agreement on 'Cooperation Between the Russian Ministry of Internal Affairs and the Ministry of Internal Affairs of Ukraine,' which recognized that law enforcement officers from each country must assist one another in the search for fugitives hiding from prosecution in their home country, up to and including the extradition of suspected criminals.
And despite an across-the-board worsening in Russian-Ukrainian cooperation in virtually every sphere over the past year-and-a-half following the Maidan coup, police cooperation continues. 
In fact, the paper notes that the Russian police's relentless insistence on adhering to the letter of the law has led to some unpleasant, possibly even unjust situations, where the Ministry of Internal Affairs made preparations to extradite Ukrainians charged with petty crimes who would have faced additional, politically motivated charges had they been sent home.
The newspaper cites the case of 28-year-old Vitaly Velichko, a Ukrainian who stole a mobile phone from a passerby in Kiev over ten years ago, and who remains listed as 'wanted' by Ukraine's police. Catching the former delinquent youth at a bus terminal in the southern Russian city of Krasnodar, Russian police threatened to extradite him back to his home country. The problem is that the young man has since gone on to fight for the anti-Kiev militia in the self-proclaimed Donetsk People's Republic, which means that upon his return, he'd be charged with "terrorism" in addition to petty robbery.
"In Kiev, I would have been tried not for petty robbery, but for terrorism, if I had lived to see trial. Everyone knows how they treat militia fighters there," Velichko noted, stressing that he did not deny his guilt for his "mistakes of youth," and adding that he would like to serve out a sentence for his crime in Russia.
But local police were relentless. "They said that they have clear instructions to detain individuals whom Ukraine has declared 'wanted' for the commission of crimes, and to transfer their cases to the prosecutor's office for extradition," Velichko noted. The head of the local police service hold him bluntly, "war or not, the law has not been repealed; Ukraine extradites our criminals to us, and we give theirs to them."
Velichko was fortunate. An appeal by friends to authorities on the basis of the European Convention on Extradition of 1957 saved him from undue punishment. The Convention states that extradition may not be carried out if "there is reason to believe that [the accused's] life or his freedom may be threatened by reason of his…political opinion." 
Former DPR Defense Minister Igor Strelkov stated that there have been other cases similar to Velichko's, although to date no active or former militia fighters have been extradited to Kiev to face politically motivated charges on top of whatever petty criminal charges they may face.
Roots of Long-Standing Cooperation Difficult to Eliminate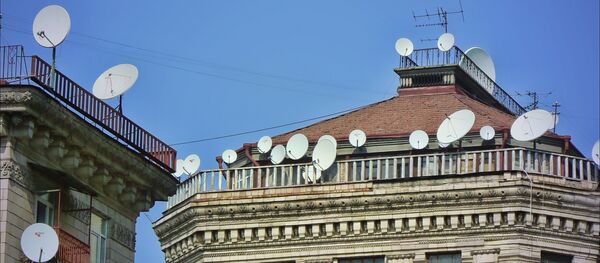 Active cooperation between the Russian and Ukrainian ministries of internal affairs emerged immediately following the collapse of the Soviet Union. Four formal agreements, signed between 1998 and 2009, dedicated to everything from the fight against organized crime, to narcotics and illegal immigration, remain in force; many of them involve not only the police, but also other organs, including ministries of health, prosecutor's offices, border control and security services. The agreements charge police with cooperation in the prevention, detection and solving of all sorts of crime, from terrorism, to human trafficking, the trafficking of weapons and drugs, etc., via the exchange of information, coordinated investigation and the search for missing persons. The two countries even exchanged police attaches to each other's embassies to coordinate work between security organs.
Speaking anonymously, an officer from the Russian Internal Affairs Ministry told Gazeta.ru that "before all these 'Maidans', we captured up to 400 persons a year who had been declared wanted by the Ukrainian Internal Affairs Ministry, and they, in turn, handed over at least 200 persons to us." 
And while cooperation continues, albeit less intensely than before, officially there is no contact between Russian Internal Affairs Ministry head Vladimir Kolokoltsev and his Ukrainian counterpart, Arsen Avakov. "Interaction continues at the level which is possible in connection with the prevailing situation," was all that the press service of the Russian Internal Affairs Ministry was willing to say on the matter.
The anonymous officer noted that "while on the one hand, relations are not formally supported, on the other hand, our Ukrainian colleagues send us requests to search for persons, and we also ask for information we may need. It is worth pointing out that they are far less likely to answer us. They suffer from a permanent witch hunt, under which they could be charged with aiding and abetting the 'Moskals' [derogatory slang for Russians]," he noted.
Earlier this year, Russian Prosecutor General Yuri Chaika, whose office is charged with the extradition of suspected criminals, explained that contacts with Kiev continue, and that Ukraine extradited 20 persons suspected of crimes in Russia between March and December 2014, while Russia similarly acceded to Ukrainian requests.