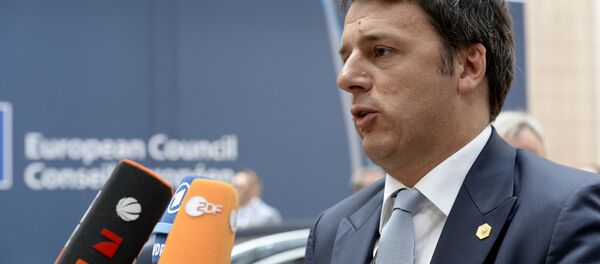 The tendency in parts of Europe to define the relationship between Europe and Russia as one of opposition is a falsification of history, said Italian Prime Minister Matteo Renzi on Wednesday, and the tendency to think of Europe as anti-Russia is a mistake.
"It is a mistake to think of Europe as 'anti-Russian,'" said Renzi, reported by RIA Novosti in Berlin.
"It is impossible to imagine that the European idea is built on an anti-Russian model. That is a false history."
The politics of opposition to Russia is a "cultural crime," said the Italian Prime Minister, as well as a "political mistake."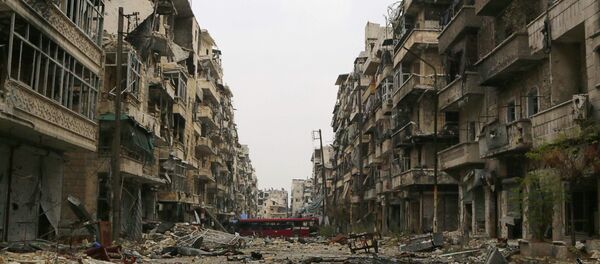 Renzi also made reference to the importance of Russia's contribution to the fight against terrorism:
"Thinking of going to war against terrorism and leaving out Russia is a strategic mistake."
Speaking to an audience at Berlin's Humboldt University, Renzi explained his choice of title for the speech, which he called 'Europe: Back to the Future.' 
At one point in the 1985 science fiction film, said Renzi, one of the main characters knocked on someone's head and said, "Hello? Hello? Anybody home? Huh? Think, McFly! Think!"  
"Also now you can knock on some European leaders' heads and ask if anybody's home," said Renzi.
In the speech in Berlin on Wednesday morning, ahead of a planned meeting with German Chancellor Angela Merkel, Renzi also talked about Europe's internal politics, and called for "a third way between irresponsibility and austerity," and a new economic vision to promote growth in the Eurozone.
"We must have the courage to admit that austerity has not worked."
"This vision, maybe it worked for Germany, but it hasn't worked for the EU," said Renzi, reported the Italian press.