WASHINGTON (Sputnik), Leandra Bernstein — Iceland will not consider opening a new military base despite the country's increased strategic importance in the conflict between NATO and Russia, Icelandic Foreign Minister Gunnar Bragi Sveinsson told Sputnik.
"If Russia is going to increase the [military] activities around Iceland, the importance of Iceland of course increases at the same time," Sveinsson said on Wednesday.
Asked if the government is actively considering enhancing its military posture, Sveinsson stated, "To have a new base in Iceland? No."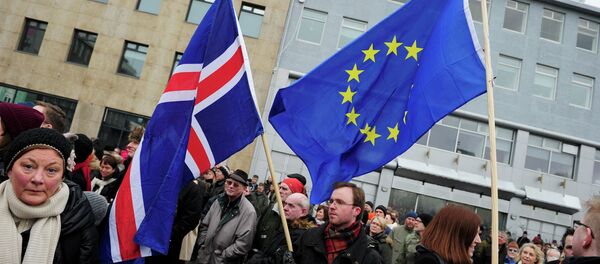 Iceland is the only NATO country that does not have traditional military forces. The country's security is guaranteed through its membership in NATO and a special arrangement with the United States.
The possible growth in Iceland's strategic significance "is just based on how the activities will be in the next months," Sveinsson noted.
Throughout the Cold War, Iceland was considered strategically significant because of its geography in the North Atlantic.
Iceland formerly hosted the US Naval Air Station in Keflavik through 2006 when the United States finally closed down the base.
Tensions between NATO and Russia have escalated in recent years with both sides increasing military activities near each other's borders. NATO has conducted large-scale military exercises and prepositioned more troops near Russia's border. Russia has also conducted military exercises to enhance its security.