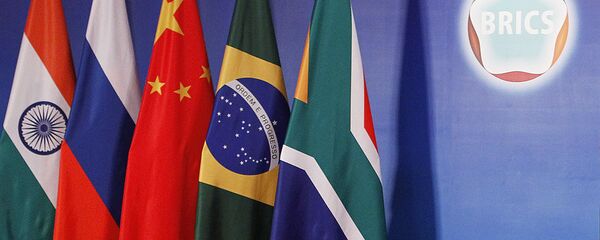 MOSCOW (Sputnik)
–
The World Bank edited on Friday its China Economic Update issued earlier this week, deleting a section that warned of the "poor performance" of the country's financial system and called for urgent reforms.
"Section 3 on the financial sector that was previously included in this report was removed because it had not gone through the World Bank's usual internal review and clearance procedures," the updated version of the report published on the World Bank's website reads.
According to the Financial Times, the deleted section of the report highlighted "risks stemming from wasteful investment, overindebtedness and a weakly regulated shadow-banking system" in China.
The World Bank's China Economic Update, published on Wednesday, states that China is adjusting to a slower "but more balanced and sustainable" growth trajectory. According to the study, economic growth in the country is to decelerate from 7.4 percent in 2014 to 7.1 percent in 2015 dropping to 6.9 percent in 2017.