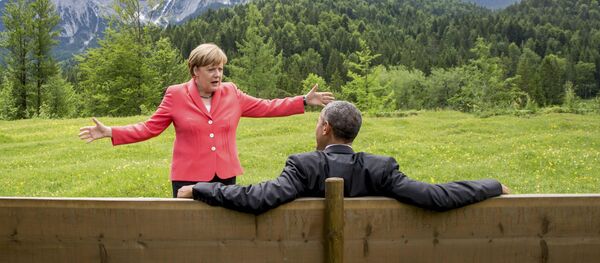 BERLIN  (Sputnik) – The German Foreign Ministry is counting on cooperation with the United States in investigating of the allegations of the US National Security Agency (NSA) spying on senior German officials, German Foreign Minister Frank-Walter Steinmeier said Friday.
"I am counting on help from the US side in the investigation. It will become clear in the coming days whether this will take place," Steinmeier said at a press conference.
In recent days, the WikiLeaks organization revealed that the NSA had been intercepting communications between Germany's Chancellor Angela Merkel and her personal assistant. The documents also revealed that the agency had been spying on top German ministers for many years.
In April, local media revealed that the German intelligence agency had been spying on European citizens on NSA's request.