France officially rejected Julian Assange's request for asylum even though he never filed one, instead writing an open letter to the French public and President Francois Hollande.
"It's amazing to see that the Elysee [French Presidency] allegedly engaged in a thorough examination of an asylum request in only 45 minutes, based on a headline in Le Monde, all the while the President of the Republic is in Africa. They are in panic, but what is it that worries them so much?" Wikileaks legal advisor Juan Blanco told French newsmagazine L'Obs.
France later backtracked, saying that the official response was made to "not let the polemic thrive" for what appears to imply a public call for the granting of asylum to Assange.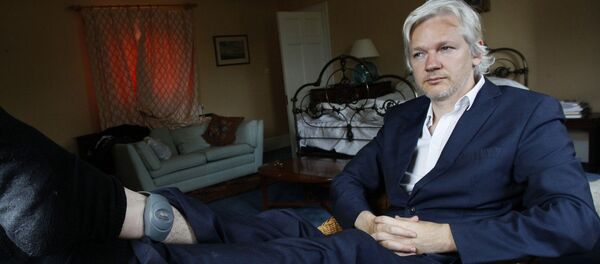 "A thorough examination shows that, taking into account legal elements and Assange's situation, France cannot act on his request. Assange's situation poses no immediate danger. He is also the subject of a European arrest warrant," the French president's office said in an official statement released on Friday.
French Justice Minister Christiane Taubira earlier said that asylum could possibly be granted to Assange and NSA whistleblower Edward Snowden, who resides in Russia and faces similar charges in the United States.
French Prime Minister Manuel Valls subsequently contradicted the statement, saying that the issue was not on the government's agenda.