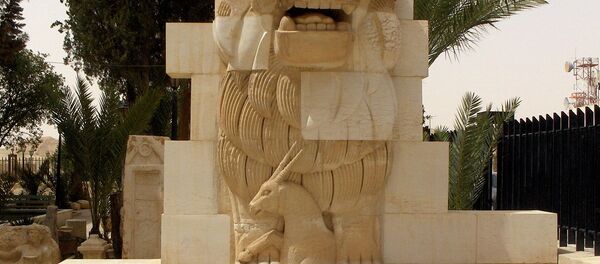 MOSCOW (Sputnik) — The Syrian economy has lost more than $5 billion during the four years of the civil war, Syrian Minister of Tourism Besher Yazji told Sputnik Turkey.
"Tourism is the most vulnerable sector of the economy, which is always the first to experience all the negative effects of military activity in the country. Over the 4 years that the crisis in Syria lasts, the country suffered a loss of more than $ 5 billion," Yazji said.
The 544 destroyed buildings of ministries, hotels and other tourist subjects make up the direct costs but there are indirect loses that cannot be counted – erased ancient quarters of Homs, Aleppo and Palmyra, he added.
Over 38,000 people lost their jobs in the tourist area during the war, Yazji stressed.
Syria has been mired in a civil war since 2011. The government is fighting a number of opposition forces as well as radical Islamist militant organizations, including the Nusra Front and the Islamic State.