MOSCOW (Sputnik) – The Anonymous hactivist group has called for a cross-organization rally on US Independence Day on Saturday, July 4, in support of civil rights in the United States.
Anonymous plans to stage the "Million Person March" in the city of Charleston in the southeastern US state of South Carolina, the site of last month's deadly shooting of unarmed African-American churchgoers by a white supremacist. Dylann Roof, 21, faces nine counts of manslaughter for murdering worshipers at a bible study class in a historic black church in Charleston.
"Anonymous, in conjunction with the Occupy and Black Lives Matter movements — hereby calls forth a Million Person March for the only day when it could possibly happen, Independence Day," the group said in a press release last week.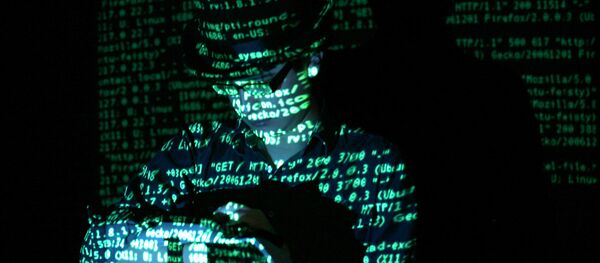 Among the causes of the planned march is the opposition to the Confederate flag, a symbol of pro-slavery southern separatist states in the US Civil War that has been a target of criticism in the wake of the Charleston shootings.
In a racial supremacist manifesto uncovered online after the attack, Roof was depicted in several photographs alongside Confederate flags and racist insignia.
"Together with a million voices and fists raised to the heavens we will demand one thing: The Flag Must Come Down," Anonymous stated.
The group has lauded the actions of Bree Newsome, who removed the Confederate flag from the grounds of the State Capitol after the Charleston shooting. Newsome faces a three-year prison term and a $5,000-fine for her act of civil disobedience.
The hacktivist group's latest foray into social activism follows last December's "Day of Anger" rally in New York City against police brutality and a series of killings of unarmed black men in the US. The march followed two grand jury decisions not to indict white police officers for their roles in the deaths of unarmed black men, Michael Brown and Eric Garner.