MOSCOW (Sputnik) – The moderators of the Reddit website have shut down over 260 subsections of the entertainment, social networking and news site as part of the users' protest over the termination of Victoria Taylor, the manager of the "Ask Me Anything" feature and Reddit's director of talent.
The subreddit shutdowns started late on Thursday, expanding to affect some 160 million of Reddit users on Friday.
Subreddits are individual discussion areas that are moderated by community members, not Reddit employees.
Reddit's interim CEO Ellen Pao apologized to the site's online community for the inconveniences caused by the subreddit shutdowns.
"I want to apologize to our community for yesterday," Pao told the American Time magazine on Friday, admitting that Reddit "should have done a better job" in handling the situation and should have informed moderators about the planned personnel change earlier.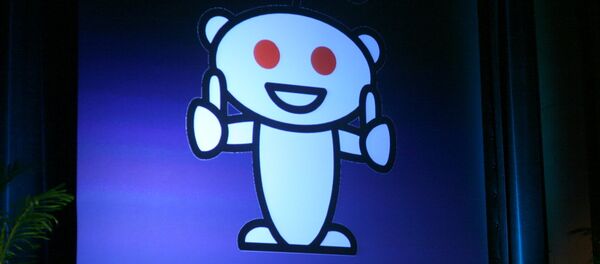 Alexis Ohanian, one of Reddit's co-founders and the company's current chairman, has promised to work with moderators to prevent similar disruptions from happening in the future. He also admitted not having announced Victoria Taylor's departure right after it happened, according to Time.
Taylor's popular "Ask Me Anything" (AMA) feature presented interviews with celebrities and had some high-profile participants, including US President Barack Obama.
Taylor, who joined Reddit in 2013, was responsible for arranging the AMA interviews. There have been some reports that she was dismissed over the way the Wednesday interview with Rev. Jesse Jackson was handled, as it spiraled down into a disorganized discussion of racial issues. The connection between the interview and Taylor's removal has been dismissed by Ohanian, according to Time.
Reddit was founded by Ohanian and his University of Virginia roommate Steve Huffman in 2005. It is based in San Francisco, California. The site allows registered community members to submit content which is then organized by subject areas into "subreddits." Registered users can vote on Reddit submissions, which determines their position on the site.