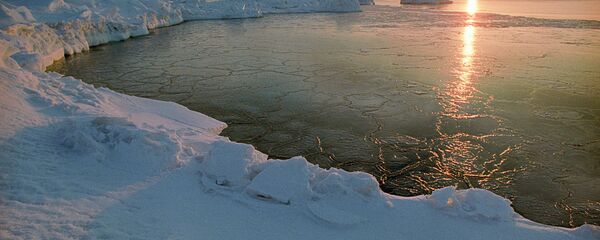 "Of course we are going to build up…our forces there with a radar and flight control area and active missile air-defense systems too," Major General Sergei Babakov told Russian News Service radio.
In the past few years Russia has been actively developing its northern territories, engaging in oil and gas extraction, and exploring the Northern Sea Route, which is now seen as an alternative to traditional links between Europe and Asia.
The military has played a part in the significant efforts which are being madeMuch effort, including military, is being made to secure Russia's interests in the Arctic, in lightview of the NATO countries' increased attention to in thise resource-rich region.
In the Arctic region, Russia has already deployed air defense missile and artillery systems. The Defense Ministry also plans to deploy MiG-31 interceptor aircraft to protect Russian vessels sailing along the Northern Sea Route.
"We have already placed Pantsir systems [in the Arctic]. The deployment of MiG-31 on Russia's Arctic airfields is planned," Major General Kirill Makarov, Russia's Aerospace Defense Forces' deputy chief, said in April.