In an interview with Aspen Institute CEO Walter Isaacson, America's 39th President Jimmy Carter offered a tough assessment of Obama's foreign policy record.
Carter referred to Obama's foreign policy achievements as "minimal," adding that US relations with individual countries, including Russia and China, hadn't improved during the Obama tenure.
"I think [Obama] has done some good things domestically like the health program and so forth, but … I can't think of many nations in the world where we have a better relationship now than we did when he took over," Carter said.
Carter also warned that "the United States influence and prestige and respect in the world is probably lower now than it was six or seven years ago."
Charles Lane, an editorial writer for The Washington Post, told Fox News that he was struck by Carter's remarks, calling the former president an expert, whose "words carry a lot of weight."
The American journalist told Fox News that "US achievements of the past are now at risk," citing the turmoil in the Middle East as an example.
"There's a great deal of disorder in the Middle East that no one has a clear handle on how to figure out — Iran, et cetera, et cetera. There's going to be a lot left unresolved of those issues as of the time Obama's legacy is beginning to be evaluated," Lane said.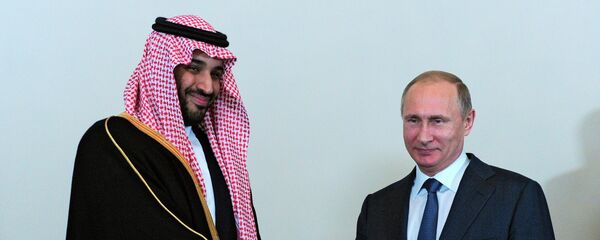 The shifting balance of power could see Washington's allies choose new partners.
Charles Krauthammer, a Pulitzer Prize-winning columnist, called the notion of Washington's key Middle East ally Saudi Arabia developing closer ties with Russia "a shock."
"We've been allied with the Saudis since [Franklin D. Roosevelt] concluded an agreement with them in the mid-1930s. They feel so abandoned by the United States, they feel the US is in such decline and is so cozying up with Iran in ascendency that they are actually reaching out to the Russians. That tells you a lot about where we are," he told Fox News.
Krauthammer believes Carter's assessment of the US foreign policy under President Obama is accurate. 
"The fact that the administration, Obama actually thinks that he's become a Reagan-esque because of the opening to Cuba and to Iran is simply delusional," the journalist said, referring to a thaw in the US relations with Havana and the final stage of talks on Tehran's nuclear program.