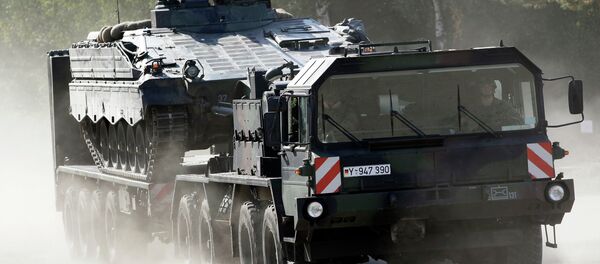 Units of the German military, the Bundeswehr, will be involved in a ground forces drill codenamed Rapid Trident as well as and the US-led Sea Breeze naval exercise, Deutsche Welle said in a report.
A total of 1,800 troops from 18 countries, 600 more than last year, will participate in the Rapid Trident war games, which will take place 50 kilometers from Lviv, in western Ukraine.
The US-led military training will kick off on July 20 and run until July 31.
The Sea Breeze joint Ukrainian-American exercises will be held on the Black Sea from August 31 until September 12.
German soldiers, despite the conflict in eastern Ukraine, participated in similar exercises in 2014 despite strong protests from Russia.