The 20th anniversary of the Srebrenica massacre will be marked next week in the town's memorial site, Potocarito.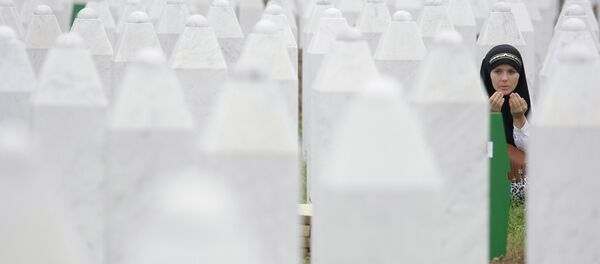 For years, blame for the events in 1995 had been put on the head of UN forces in the area who opposed intervention that might have repelled the Serb advance and on Dutch soldiers who evicted civilians seeking shelter in their headquarters.
However, several classified documents and mass evidence show that British, American and French governments were negotiating to cede Srebrenica to Serbs in pursuit of peace at any price, The Guardian has reported. Though western powers hardly could have predicted the extent of the tragedy, evidence reveals they should have been aware of Mladic's intention to accomplish "ethnic cleansing" and have the Bosniak Muslim population of the entire region "vanish completely".
Several exclusive interviews — like that of the US envoy Richard Holbrooke who told Bosnian Hayat TV in 2005: "I was under initial instructions to sacrifice Srebrenica, Goražde and Žepa" — show wider involvement of the West in the events leading to the fall of Srebrenica.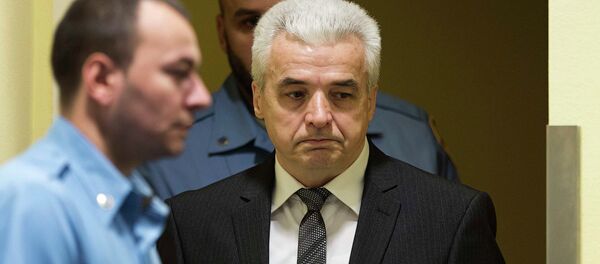 30 January 2015, 17:39 GMT
Among other evidence, the investigation revealed that pressure was put on Bosnian President Alija Izetbegovic to concede Srebrenica and the other safe areas. In April 1995, the presidency summoned 15 military commanders from the enclave to the government-controlled town of Tuzla and forbid them to return, arguing that protection of the safe area was the duty of the international community.
20 years ago, in July 1995, Bosnian Serb death squads entered the town of Srebrenica, at the time proclaimed one of six UN-protected "safe areas", and killed eight thousand Bosnian Muslim men and boys in a four-day massacre.