BRUSSELS (Sputnik) – European Parliament President Martin Schulz put forward in a video address a proposal to discuss the allocation of humanitarian aid to Greece during an extraordinary summit of Eurozone leaders in the coming days.
"The promise of the minister of finance that the banks will open tomorrow and that money will be available for tomorrow and Tuesday seems to me very difficult and dangerous. And, therefore, because I believe that the Greek people will be, during the week and even every day in a more difficult situation, I think we should tomorrow, at the latest on Tuesday for the Eurozone summit discuss a possible humanitarian aid program for Greece," Schulz said on Sunday.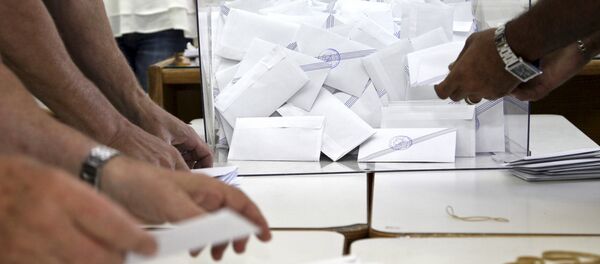 Earlier in the day, Greece held a nationwide referendum on whether to accept the lenders' cash-for-reforms plan.
Final results of the Sunday referendum showed that some 61.3 percent of voters said "no" to the bailout proposals tabled by Greece's international lenders, while 38.6 percent voted for the deal.
The referendum was preceded by several rounds of talks between Athens and its major international creditors on Greece's massive debt settlement, which failed to yield results.
Greece's overall debt to the European Central Bank, the IMF and several Eurozone countries stands at about $270 billion.