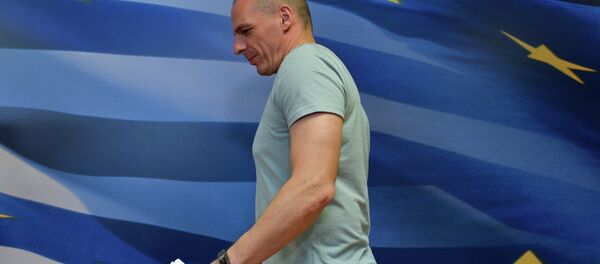 HELSINKI (Sputnik), Svetlana Alexandrova — While the Greek choice not to accept the creditors-proposed bailout plan must be respected, likewise should the European Union's unwillingness to pay for Greece perpetually be recognized, a member of the French delegation to the Parliamentary Assembly of the Organization for Security and Co-operation in Europe (OSCE PA) told Sputnik Monday.
On Sunday, more than 61 percent of Greek voters rejected the lenders-proposed bailout plan, which stipulates spending cuts and tax increases in exchange for further financial assistance to the country.
"I think, the referendum must be respected but Europe must be respected as well. Of course, I respect the freedom of Greeks to express themselves but there is a freedom for French people, German people, for Slovak people and 26 other states of the EU not to pay eternally for one country," Thierry Mariani said.
Mariani added that "it will become a great problem in the future because many countries don't want to pay."
Greece's overall debt to the European Central Bank, the International Monetary Fund (IMF) and several Eurozone countries stands at about $270 billion.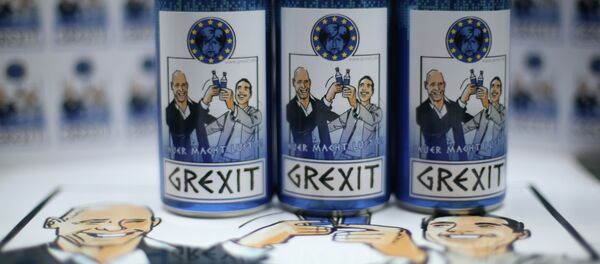 On June 30, Greece failed to transfer a $1.7-billion loan repayment to the IMF before the expiry of the previous aid package.
Following several rounds of talks between Athens and its international creditors on the conditions for unlocking a new aid package, which failed to result in an agreement, the Greek authorities announced a nationwide referendum on whether to accept the creditors' proposals.
While the Greek government has welcomed the referendum result as a triumph for democracy, Eurogroup President Jeroen Dijsselbloem said on Monday that the outcome of the vote was "regrettable," and not boding well for the country's future.