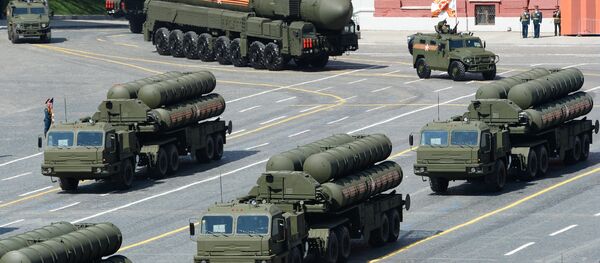 General Sergei Babakov told Russian News Service radio that, together with the S-300PM1/2, the S-400 Triumf (NATO codename SA-21 Growler) had all but phased out the now outdated S-300PS missile system protecting Moscow airspace.
General Babakov said that crews operating the new missile system were now being trained at military academies, retraining centers and test ranges.
He also mentioned the S-350E Vityaz short-to-mid range air defense missile system that will soon enter service.
More lightweight and maneuverable compared to the S-400, the S-350 will replace the S-300PS system and will use a smaller, self-homing missile that "flies higher, lower and farther."
As to the latest Pantsir-S combined short to medium range surface-to-air missile and anti-aircraft artillery system, it will be upgraded for use in the Arctic, General Babakov added.
© Sputnik
Russian S-400 Triumf Air Defense System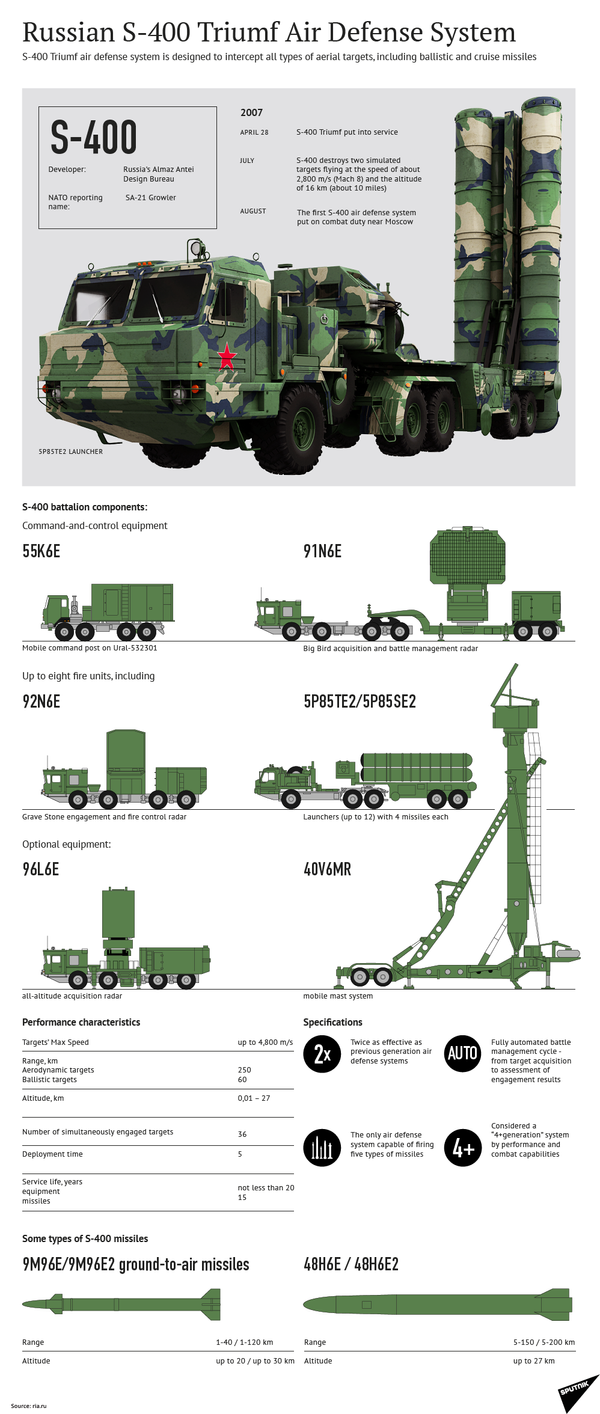 Russian S-400 Triumf Air Defense System