MOSCOW (Sputnik) — Russia is holding the talks with Pakistan on the sale of the combat Mi-35 helicopters to Islamabad, Russian presidential aide Yuri Ushakov told reporters Monday.
"Currently, negotiations are underway to supply Islamabad with a consignment of Mi-35 military transport helicopters, which will be used for the counter-terrorism operations in the north-west of the country," Ushakov said.
In March 2015, Pakistani President Mamnoon Hussain announced the Islamabad's attention to expand military-technical cooperation with Russia and purchase Russian Mi-35 helicopter gunships.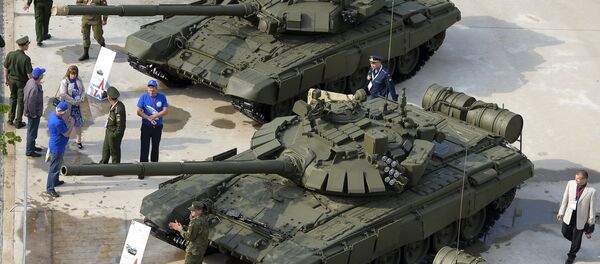 During the Pakistani delegation's visit to the International Military-Technical Forum Army-2015 held in Russia in June, plans to finalize an agreement on the purchase of Russian military equipment, including helicopters, were disclosed.
In November 2014, Russia and Pakistan signed a deal on cooperation between the countries' defense ministries, following on good military ties between the two countries dated back to the 1960s, when Pakistan imported defense equipment from the Soviet Union.