WASHINGTON (Sputnik) — Hacking Team specializes in "offensive technology" and digital intrusion software to address digital security needs, according to their website.
The company sells a series of surveillance products including the remote control system "Galileo," which is capable of intercepting Skype calls, voice calls, social media messages and other communications.
"The people responsible for this will be arrested. We are working with the police at the moment," a representative of Hacking Team, Christian Pozzi tweeted on Monday morning.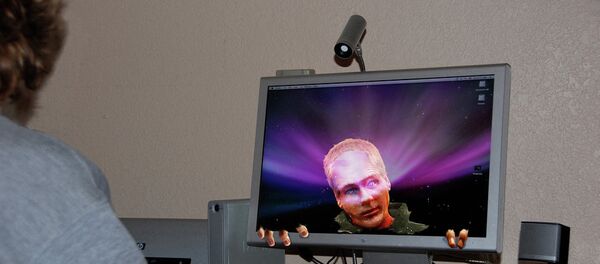 Pozzi's tweets were disabled shortly after being posted, but were archived by the US-based security analyst firm. Pozzi's account was later disabled after apparently also being hacked.
In his Twitter appeal, Pozzi stated, "A lot of what the attackers are claiming regarding our company is not true. Please stop spreading false lies about the services we offer."
He warned against downloading the leaked files, saying the torrent "contains a virus."
According to media reports on the 400 GB data cache, Hacking Team sold offensive hacking products to governments with questionable human rights records, including Saudi Arabia, Sudan, Ethiopia, Morocco and the United Arab Emirates.
The human rights group, Reporters Without Borders, has called Hacking Team an "enemy of the Internet," for providing technological solutions that enable governments to target journalists and activists.
The hacked documents also show contracts with the US Drug Enforcement Agency, the Federal Bureau of Investigation, the Department of Defense and a number of top international financial institutions. There are currently no suspects that have been publicly identified for the Sunday night attack.