BRUSSELS (Sputnik) — Any Greek aid package accepted by the Eurogroup must not damage Eurozone credibility, Eurogroup President Jeroen Dijsselbloem said Tuesday.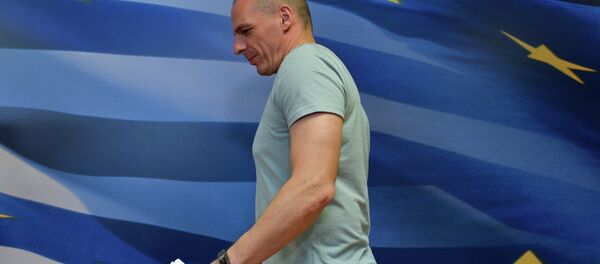 "We are prepared to do whatever it takes to strengthen the Eurozone, to keep it together. And… we cannot have an outcome of this process which damages our credibility. And that is also the basic criteria for any package that we would agree with the Greeks. It has to be credible both for the future of Greece, as well as the credibility of the Eurozone as a whole," Dijsselbloem told reporters.
On Tuesday, a Eurogroup meeting and a Eurozone emergency summit are taking place in Brussels, with participants discussing Athens' outstanding debt and ways to settle the resultant financial and social crisis.
Greece defaulted on a $1.7-billion loan repayment to the International Monetary Fund in June, sparking renewed speculation about the country's potential exit from the Eurozone.