MOSCOW (Sputnik) – Syrian President Bashar Assad was elected legitimately and no one can demand his resignation, Syrian Ambassador to Russia Riyad Haddad said Tuesday.
On Monday, US President Barack Obama said that the situation in Syria could only be resolved by forming a new government without Assad.
"No one can demand the resignation of Bashar Assad. He was elected the legal way," Haddad said at a round table in Moscow. "It is unacceptable for any state, including the United States, to interfere in the internal affairs of another country."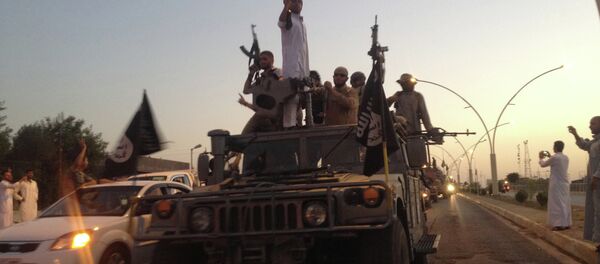 According to Haddad, more than 60 percent of Syrian citizens support Assad, but opposition groups are well-organized and supported from abroad to oppose the government.
A civil war broke out in Syria in 2011, since then government forces have been fighting several groups of moderate opposition and Islamist militants. The most notorious militant group operating in the country is the Islamic State that has seized large areas in Syria, as well as in Iraq. ISIL has sought to establish a caliphate on the territory under its control.